Shop Aftermarket and High Performance Car Parts Online
Welcome to AUTOIGNITE. We are local, we're friendly, and we have an amazing range of OEM genuine, high performance and aftermarket car parts. Our range includes EFI and essential electrical products. Whether you're tuning the race car, building a Drift car, replacing bits on the offroad truck or even maintaining the daily driver, we have 30,000 product lines in our Albany warehouse.
NOW OFFERING A HUGE RANGE OF RACEWORKS CAR PARTS!
Shop all the latest high performance car parts for your project car
COOL STUFF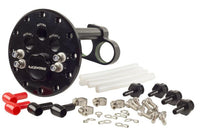 Big Brand & OEM Genuine Car Parts, High Performance Parts & Aftermarket
We offer some of THE best auto brands available whether you're looking for High Performance car parts, street car spare, genuine auto parts or Brand names like Bosch, EVC, Raceworks, PowerTrain, Delphi and Autel.
Can't find what you're looking for? Send us a message, we'll give you OE and aftermarket options.
We receive shipments weekly from some of the best suppliers in the business.
All items are covered by a 12 month manufacturers warranty.